South African Police Clash With Students Over Fees Protest
by Richard Bailey
23/10/2015 16:44:00
0 comments
1 Views
South African police have fired stun grenades and used water cannon to stop students breaking into the office of the president in capital, Pretoria, during a protest about tuition fees.
A small group of protesters lit fires and threw stones at police, says a BBC correspondent at the Union Buildings.
Thousands have gathered outside, awaiting the outcome of President Jacob Zuma's talks with student leaders.
The demonstrations have closed some of the country's top universities.
The majority of students on the lawns outside the Union Buildings, the seat of government in the capital, are protesting peacefully, reports the BBC's Pumza Fihlani in Pretoria.
Students from across the country had earlier crammed onto buses and trains to travel to the city to join the protests.
President Zuma is expected to address those outside after he finishes meeting with official student and university representatives inside the Union Buildings, according to State Security Minister David Mahlobo.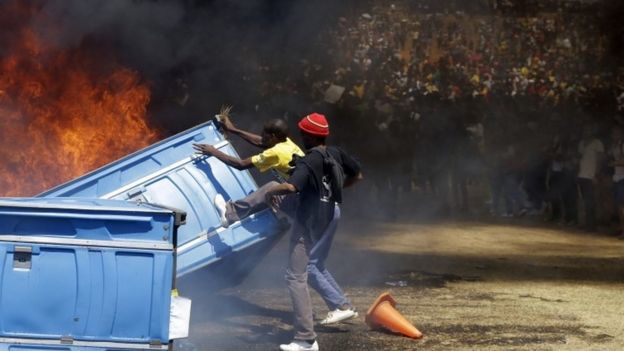 In a statement on Friday, Mr Zuma acknowledged the "financial difficulties faced by students from poor households", while reiterating that "university fees are determined by universities independently of government".
Universities say they need to increase fees to maintain standards, and have been hit by a fall by in government subsidies.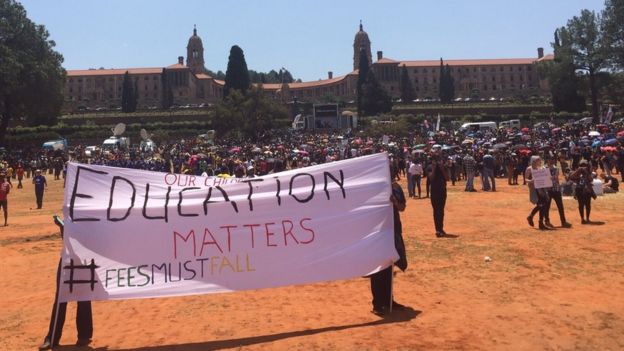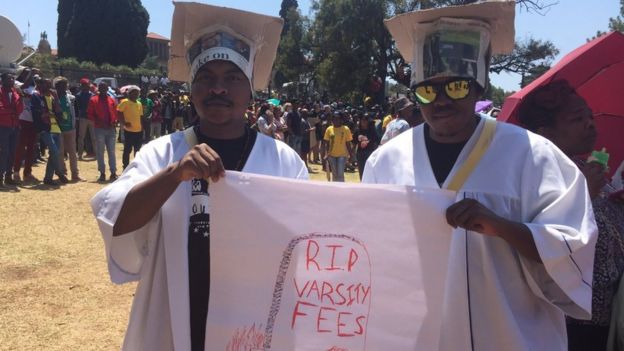 On Thursday, 29 people were charged with public violence amid the biggest student protests to hit the country since apartheid ended in 1994. They have been released from custody, and the case postponed to February.
The demonstrations began last week at Johannesburg's prestigious University of the Witwatersrand, and have since spread to at least 10 universities, forcing the closure of many of them.
The mainly black students say they cannot afford fee increases and have rejected a government offer to cap increases at 6%, down from the 10% to 12% proposed by the management of universities.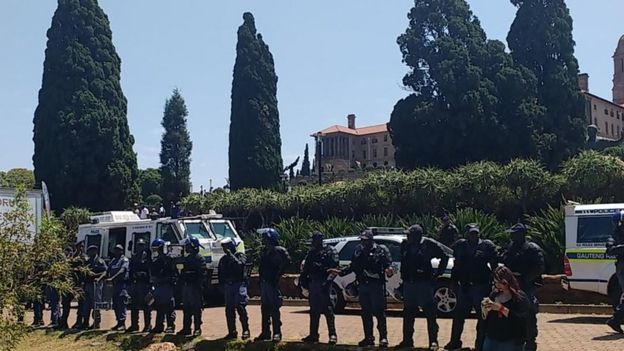 Correspondents say the protests show growing disillusionment with the governing African National Congress (ANC), which took power after minority rule ended in 1994, over high levels of poverty, unemployment and corruption in government.
Many black students say they come from poor families, and fee increases will rob them of the opportunity to continue studying.
Financially better-off white students have joined the protest, mainly to show solidarity with the black students.